THEOLOGICAL TRAINING. MADE SIMPLE.
It's never been easier or more convenient to get the theological training you want for your spiritual development or need for your calling. There are three ways you can study with King's Cross Training - all of which can contribute towards an internationally accredited certificate in theology - and three levels: participant's level, teacher's level and teacher's of teachers level.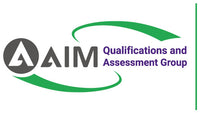 Looking for a fully regulated Theological Qualification?
King's Cross offers a fully regulated Qualification at Certificate level 3 in Theology and Biblical Studies, through our partnership with Caleb Ministries and Open College Network West Midlands, in the UK
FIND OUT MORE
Creative, contextualized and

culturally relevant theology to strengthen the body of Christ
Creative, contextualized and
culturally relevant theology to strengthen the body of Christ