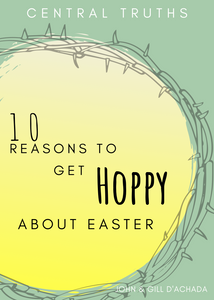 What is Easter all about?
1. Chocolate eggs?
2. Bunnies?
This book will give you insight into the 10 vital aspects of the resurrection of Christ that every Christian needs to know and that the Church needs to teach about passionately.
--
Many Christians dismiss Easter as a pagan heist – but Easter actually contains a Central Truth that is vital to every Christian life. John and Gill D'achada have set out the 10 vital doctrines surrounding the resurrection of Christ in this book. The teaching is comprehensive yet accessible and memorable - in the usual King's Cross style.